The Institut de la Gastronomie Végétale organized its first 100% Portugal workshop at the Sofitel Lisbon Liberdade. A tailor-made training aimed at raising awareness among the teams about plant-based cooking.
Sofitel Lisbon Liberdade is the only 5-star hotel of the Accor Group present in the Portuguese capital, located on the prestigious Avenida de Liberdade in Lisbon.
With the "PlantBased" offering featured on the Matiz Lisboa restaurant menu, the team at Sofitel Lisbon Liberdade had already taken a step towards healthy cuisine as part of its sustainable development initiative.
However, Mayka Rodriguez, the General Manager of Sofitel Lisbon Liberdade, wanted to further explore the theme of plant-based cooking and offer the opportunity to sensitize her Executive Chef, Daniel Schaipfler, and his team on this subject.
Chef Rogério Gago, selected by the Institut de la Gastronomie Végétale, was chosen to lead a workshop that combined theory and hands-on practice within the hotel's kitchens.
For half a day, Karine Castro and Chef Rogério Gago hosted an engaging and innovative workshop, custom-designed for Chef Daniel Schaipfler and his team. This marked a first step for the establishment, which caters to numerous international customers seeking sophisticated vegan and plant-based dishes.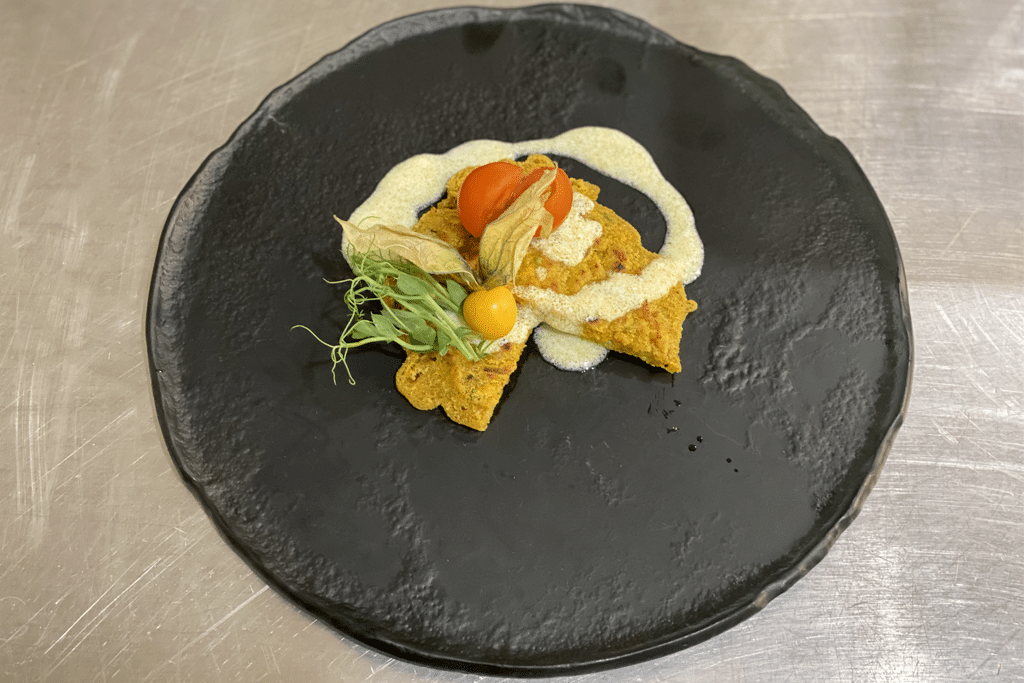 Plant-based cuisine to enhance Chefs' creativity
The main goal of this workshop was to raise awareness within the kitchen team about this topic and to assist them in developing new plant-based recipes for the breakfast, snacking, lunch, and room service offerings.
The workshop's program allowed for the reinterpretation of several traditional dishes to create vegan recipes, teaching how to recognize plant-based proteins and create ingredient combinations that meet the nutritional needs of a vegan clientèle.
With the support of local partner brands like Carob World, this workshop was also an opportunity to introduce new products that bring unique flavors.
Homemade plant-based "cheese," vegan "pataniscas," mushroom burgers, chia pudding, and chocolate mousse were some of the recipes covered. These were simple, easily replicable recipes, aimed at gradually introducing plant-based cuisine into the establishment.
A cooking training led by Chef Rogério Gago
Rogério Gago is a renowned Chef in the Algarve region, where he hails from. He has served as Executive Chef in several hotels, including Crowne Plaza in Vilamoura, Dunas Douradas Beach Club in Quinta do Lago, and Vida Mar Hotels & Resort in Albufeira.
With a Luso-French background, Chef Rogério has a keen interest in French gastronomy and its philosophy, creating refined dishes.
Interested by new culinary trends such as vegetarian and vegan cuisine, Chef Rogério has developed recipes centered around this theme in the restaurants he has been associated with.
As a Consulting Chef, Rogério Gago enjoys sharing his knowledge and experience with professionals in the restaurant and hospitality industry, aiming to facilitate their efforts during the food transition process.
We send a special thanks to Mayka Rodriguez, Chef Daniel Schlaipfer and their team for their commitment and participation in this workshop, which is set to infuse a breath of innovation into the hotel's F&B offerings.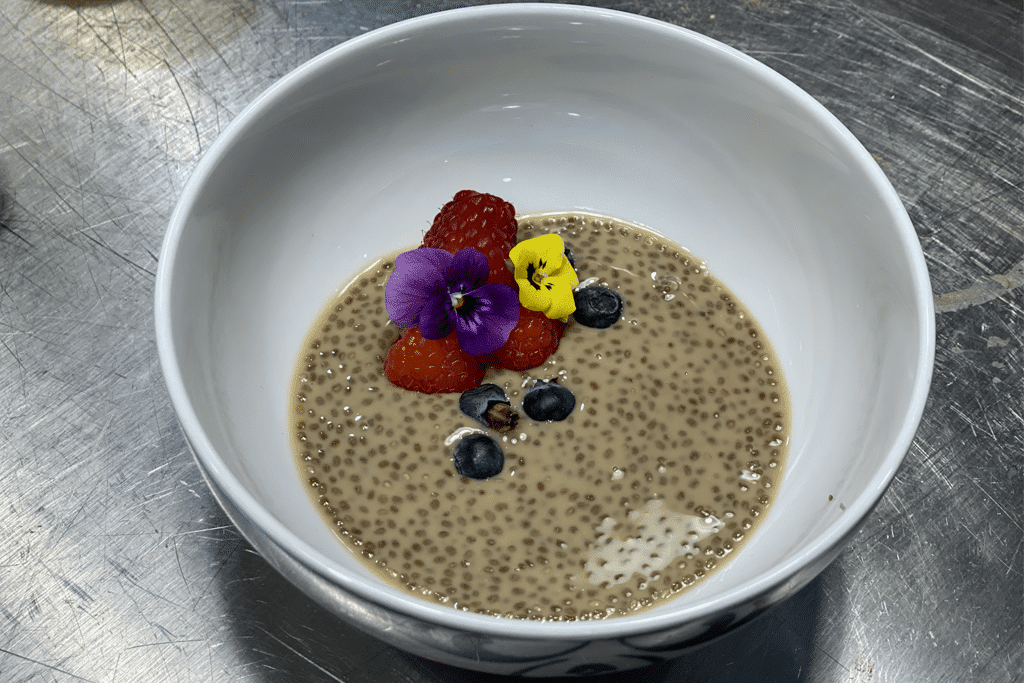 Are you interested in organizing a plant-based cooking workshop in your hotel or restaurant?