In their native Belgium, Nicolas Decloedt and Caroline Baerten work in favor of nature. In their restaurant, Humus & Hortense, they demonstrate that a new way of cooking is possible. Through their ethical and artistic work, plant-based cuisine takes shape with great humility.
Humus x Hortense, fine plant-based dining
Humus x Hortense is a plant-based restaurant located in Ixelles on the outskirts of Brussels. Led by Nicolas and his wife Caroline, the place embodies their life story and aspirations.
In 2012, the couple launched a concept of table d'hôtes in their home, offering a unique 100% plant-based menu made from local products and served with natural wines.
"Humus" refers to the fertile soil found under the forest floor. "Hortense" was the first high-level cocktail bar in Brussels. In 2016, both concepts merged into the current location, and a year later, they launched Humus x Hortense, combining a tasting menu with high-quality cocktails.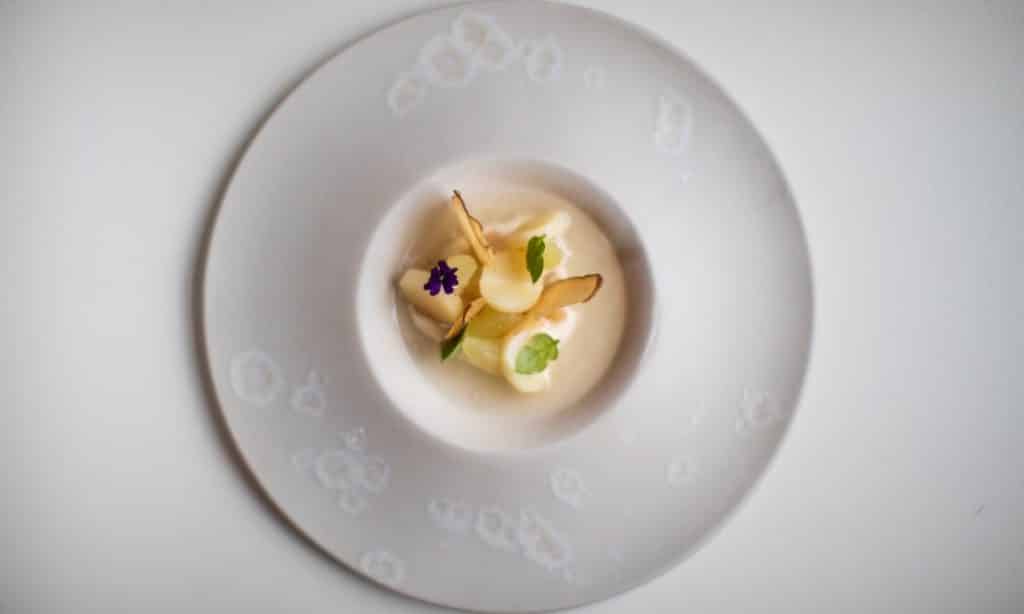 Since then, the restaurant has managed to establish its style with a unique and original proposition based on 24 micro-seasons, focusing on high-quality botanical cuisine in close collaboration with Belgian producers.
The restaurant offers lunch formulas (Lunch, Lunch Bizz, and Lunch Gourmet) and dinner menus (Pure Tasting (7 courses), Wild Tasting (9 courses), Full Experience (includes the menu, aperitif, beverage pairing, and a hot drink at the end of the meal).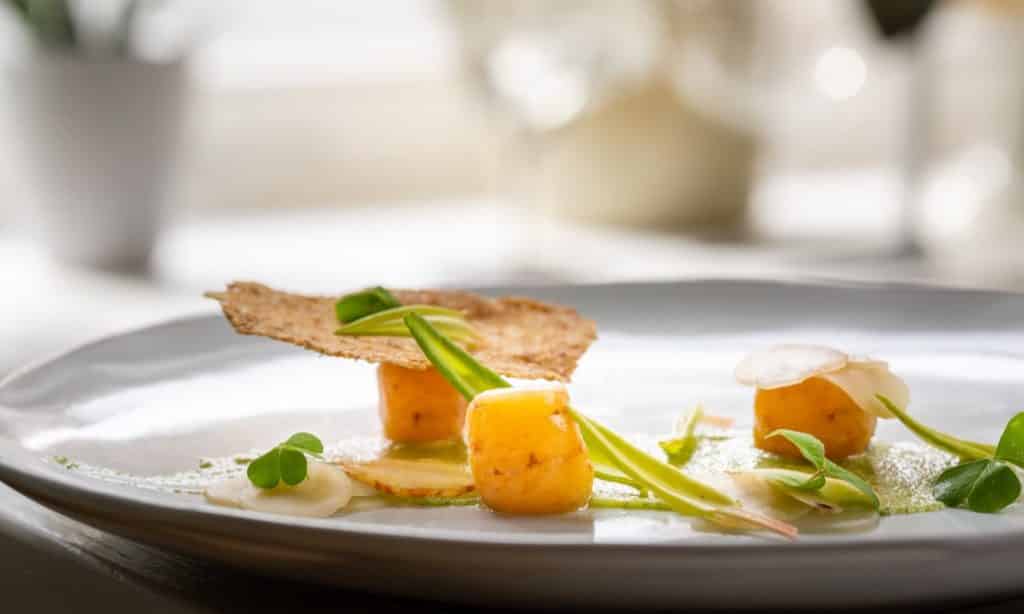 The restaurant has also prepared a sustainable development report to describe its eco-responsible approach with well-being as a central element of its operation.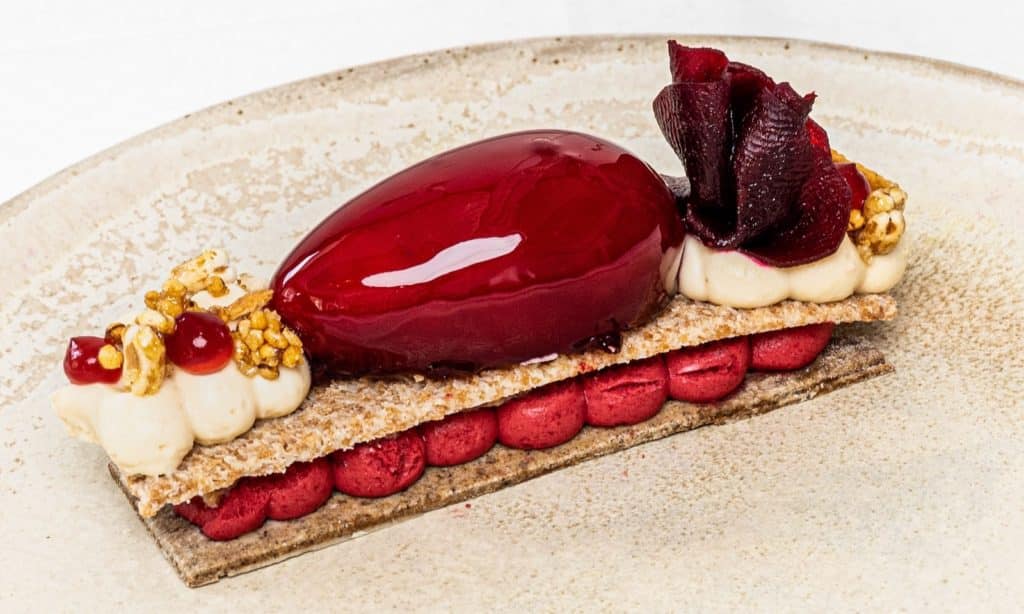 From plant wine pairing to cocktails bar
Caroline Baerten is certified in mixology. She is the one who creates the botanical cocktails for the tasting menu.
The cocktail bar plays a crucial role in the venue's sustainable philosophy. Herbs and vegetables not used in the kitchen find new life in infusions and fermentations.
The wines used are European and biodynamic, while the beers are artisanal and sourced from Belgian microbreweries.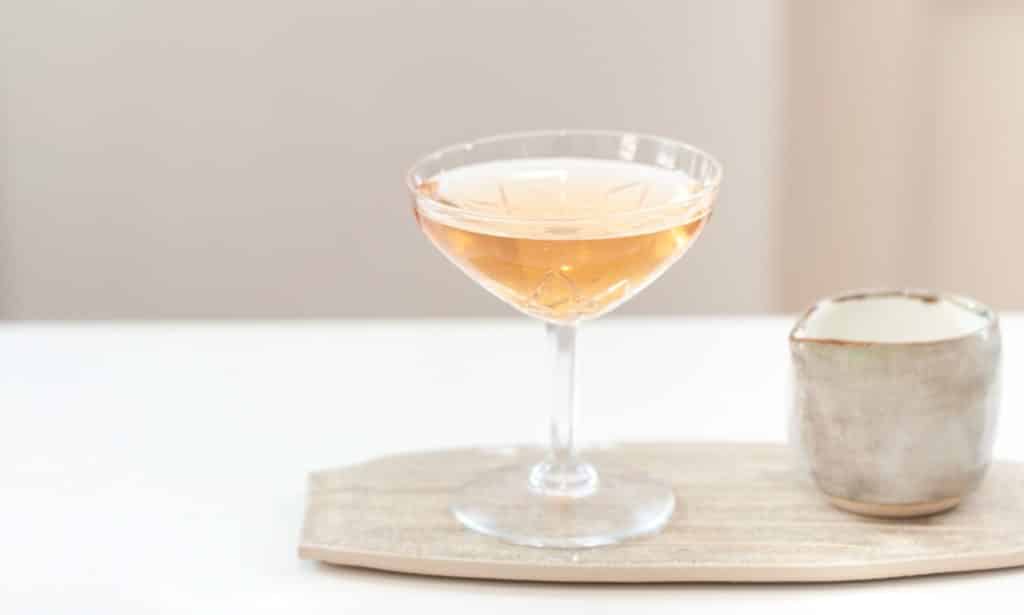 Story of a gastro-botanic Chef
Trained in renowned restaurants across Europe, Nicolas Decloedt has a distinctive culinary style centered around his passion for products and forage plants. He delights in transforming earth-sourced ingredients into high botanical cuisine. Nicolas skillfully combines his love for Belgian culinary traditions with his sustainable choices.
Being a passionate photographer, he turns each plate into an artistic composition, offering a fresh perspective on what we eat.
"The garden determines what we serve. We even use vegetables in our cocktails to avoid waste. All our products come from Belgium, from our tables to our eco-friendly clothing. We want to demonstrate that you can run a sustainable business without idealistic naivety." – Nicolas Decloedt
His teaching experience also allows him to share his expertise with those eager to explore this new culinary art.
Best Vegetable Chef
In 2019, Nicolas Decloedt was awarded the title of 'Best Vegetable Chef' by the culinary guide Gault & Millau with a score of 15/20.
The restaurant also received the award for the 'Best Vegan Restaurant in the World' and ranked 7th in the top 100 best vegetable restaurants by We're Smart Green Guide.
In 2021, Humus x Hortense was awarded a Green Michelin Star, the highest recognition for a sustainable restaurant worldwide.
Nicolas is also the first Belgian Chef to have joined Le Club Institut V.
Learn more : Website